NASCAR Pinty's Series Race returns for 2022 Season
Due to the pandemic, the NASCAR Pinty's series decided to forgo the Western swing of their schedule for both the 2020 and 2021 seasons. See what Chad Seigler, NASCAR Vice President, International Business Development had to say at the time ""Our team has worked hard to put together a full schedule that will showcase the exciting, door-to-door racing Pinty's Series fans have come to expect. Out of an abundance of caution, we are focusing on regionalized events to limit the amount of traveling our teams and officials have to do during the pandemic. While we will miss the Western Swing portion of the Pinty's Series schedule, our intent is to return to our traditional schedule in the future. The health and safety of our competitors, officials, and fans are our top priority." 
In 2022, NASCAR is back!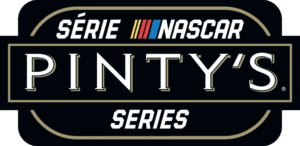 Leland Industries has stepped up to sponsor this exciting double header event. Not only will the NASCAR Pinty's Series drivers be competing in Twin 125 lap races on Wednesday, July 27th, our local racers in the Pro Truck, Street Stock, Pro Late Model and Sask Legends divisions will be showcasing their skills on Tuesday,July 26th. Ticket information TBA. 
Green Flag for Tuesday night racing is 7pm
Green Flag for the first Wednesday night race is 6pm
The Saskatoon Stock Car Racing Association (SSRCA) struck a committee to plan a memorable return of NASCAR to Saskatoon this summer. Be on the look out for more information soon. If you would like to get involved, let us know by sending an email: sscra@sasktel.net.