Western Speed Association PLM (PRO Late)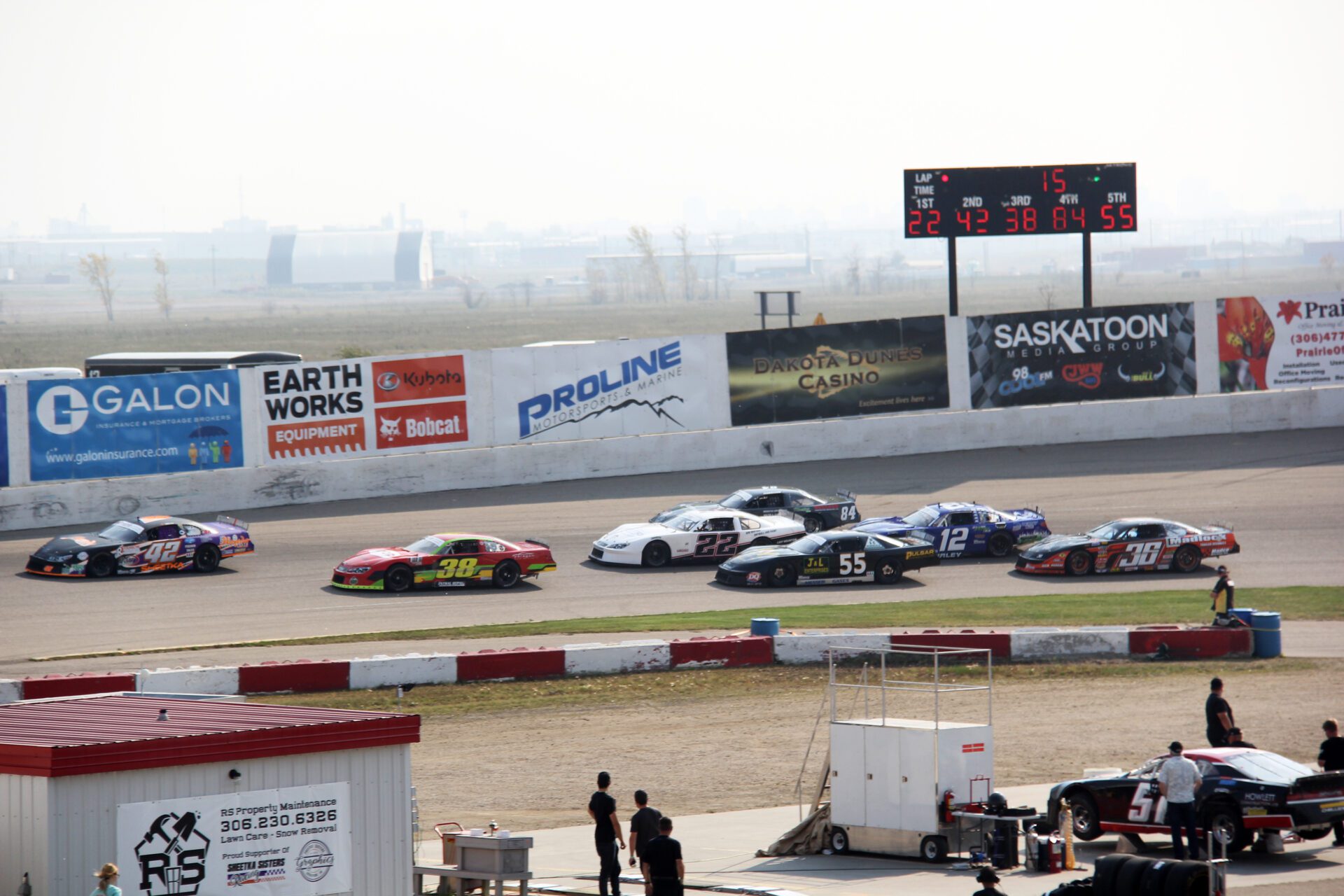 Sutherland Automotive Speedway's Pro Late Model Division is a fairly common racing division in North America. Different versions of SLMs can be found at many tracks, and these cars are similar to the NASCAR regional series and Pro Cup Series cars seen on T.V.
Read More
Super Late Models are the fastest cars at Sutherland Automotive Speedway and use a modern or domestic late model aftermarket fiberglass body on a fully fabricated tubular racing chassis with complete driver safety systems. Suspension systems are designed and fabricated completely for racing with coil-over shocks and rack and pinion steering, etc.
To help equal competition, SLMs are allowed to run an unmodified GM racing crate engine with aluminum heads and roller camshaft, a 650 CFM four-barrel carburetor, and racing headers.
2022 Pro Late Model Drivers