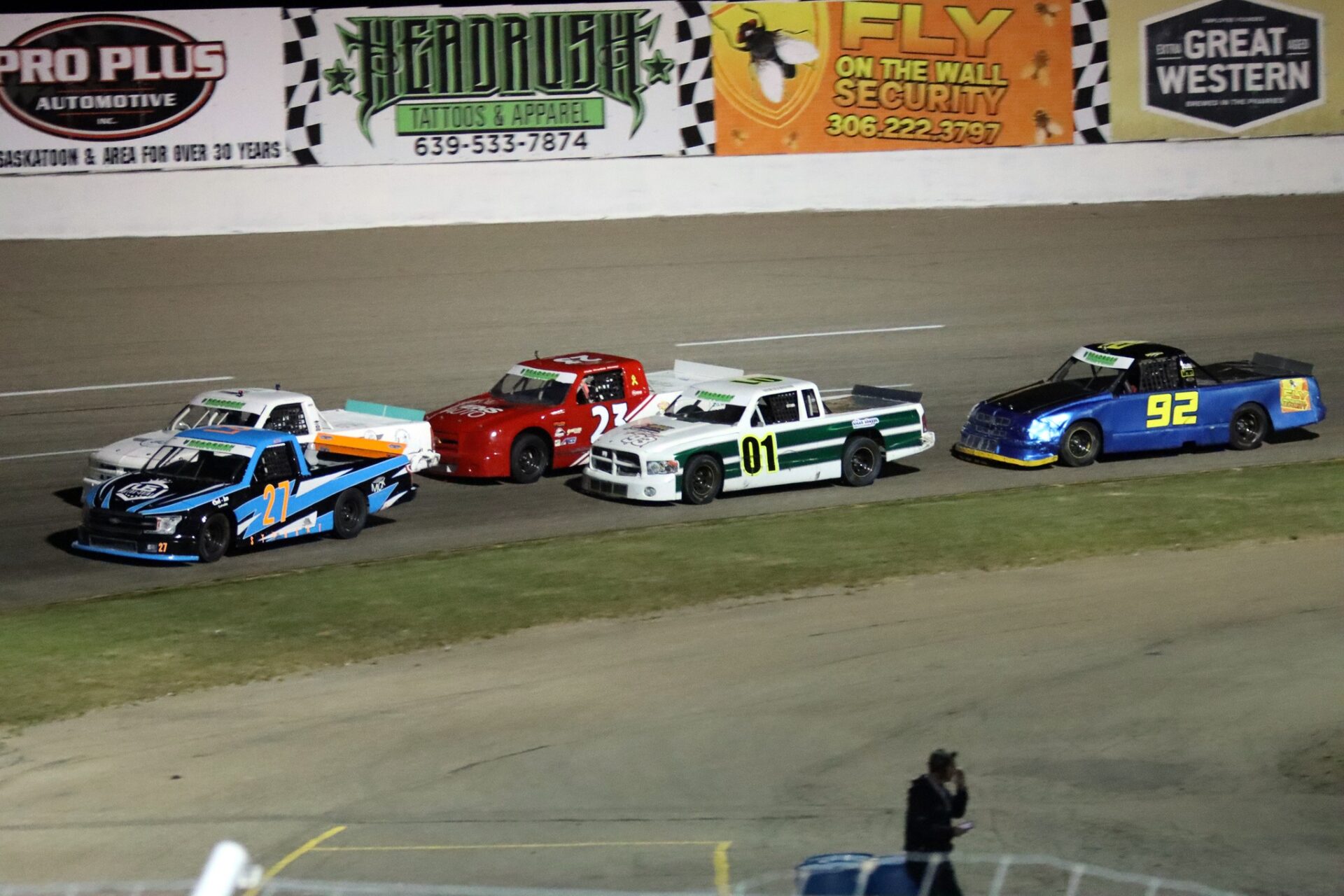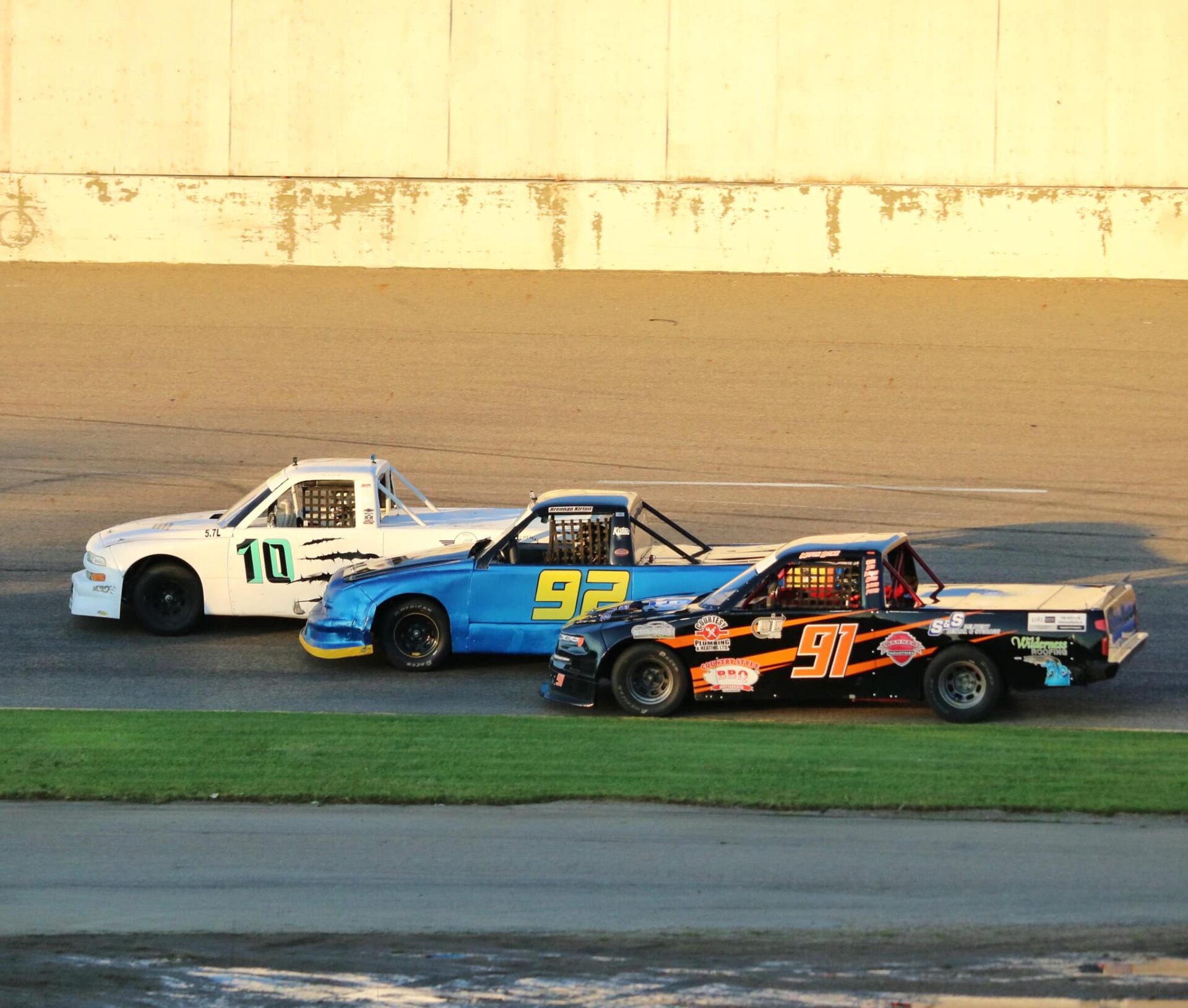 The Pro Truck Division, sponsored by Starosta Trucking. Pro Truck became new division in 2006. These trucks do not start life as a factory pickup truck, but are built as racing vehicles with some limitations on them to help reduce operating costs.
Read More
A Pro Truck chassis and suspension components are utilized from a GM metric chassis. The body of a Pro Truck is an aftermarket fiberglass racing reproduction of new style Ford, Chevrolet, Dodge, or Toyota full-size pickup trucks. The wheelbase is a 108-inch car chassis with modifications allowed for adjustability and performance such as weight jacks.
Engines are limited to a low compression cast iron 350 CID but are allowed aftermarket two-barrel carburetors and tubular headers.
The Pro Truck Division will be running an American Racer tire for the 2021 season. This tire is an 8-inch grooved racing slick that will be mounted on an 8-inch-wide racing wheel.